Welcome to the Stop, Swap and Roll linky hosted by Jungle Learners!
I had the pleasure of being paired with Amy from
180 Days of Reading
for this blog swap and I could be more excited! She was kind enough to send me her Spelling and Word Work Bundle, which offers decoding and spelling practice for a variety of decoding patterns.
More than 30 skills are covered with this bundle! Each skill has 5 print and play engaging activities that kids LOVE!  And as a speech therapist I love that many of these activities can ALSO be used to address articulation and vocabulary skills!!!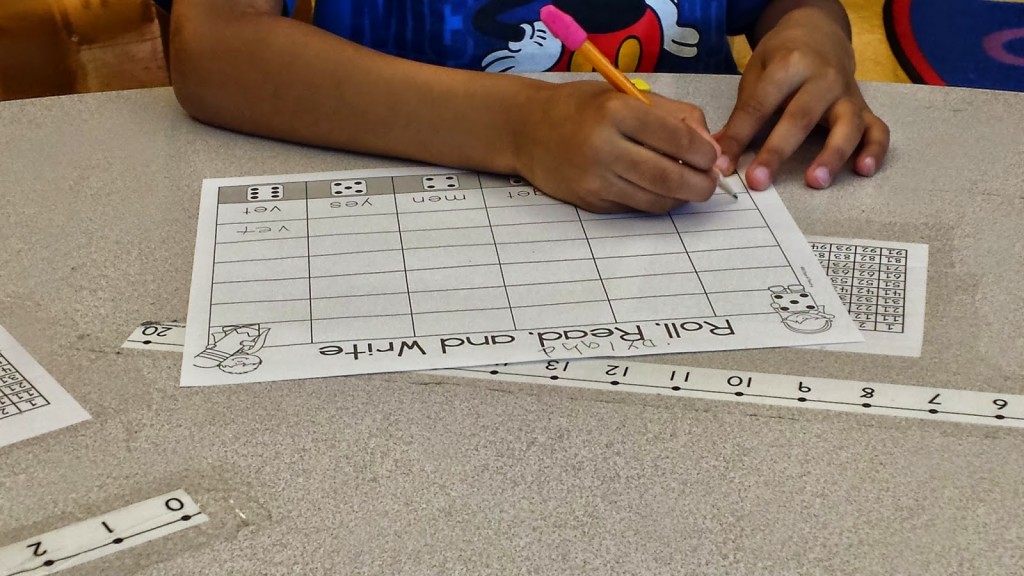 I am so lucky to be able to share a room with the special education teacher, Nicole Silverwood, for kindergarten and 1st grade.  We used the activities from this pack in a variety of ways and definitely saw the value and versatility in the products Amy creates.  Nicole was able to use this activity to target IEP goals as well as intervention targets for her RtI groups.  Kids loved the activities and were very engaged throughout the session. It gave Nicole the chance to see who could apply the decoding skills they have been taught without the pressure of reading words from a list.  She kept a data sheet separately to track words that each kid read or had difficulty with for IEP progress monitoring, which also allowed her to see how the decoding skills generalized to other contexts when practicing.
During speech therapy sessions, I was able to use many of the activities from this bundle to practice speech sounds my students are working on while reinforcing decoding.  For the students who have language goals, I used these games to work on vocabulary development and grammar/syntax.  For example, with the Roll, Read and Write activity, I had students roll the die and use the word in a sentence and or describe/define.  We also used the Roll, Read and Write board to come up with associated words and details about each word.  This is critical for developing word retrieval and language processing skills for my students.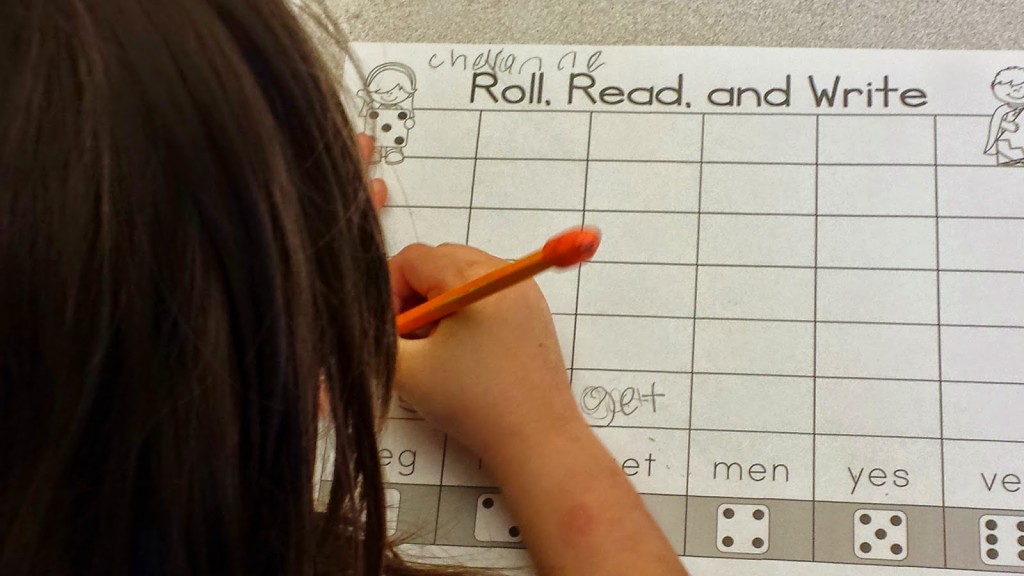 Because we are so excited about using this bundle in a variety of ways (as a spec ed teacher and speech therapist), Amy is giving away her Spelling and Word Work UNLIMITED Bundle!  Enter the Rafflecopter below for a chance to win!Make sure you head on over to
180 Days of Reading
to see my
Mushroom Patch UNO Bundle in action
!
Thanks to Melissa at Jungle Learners for making this product swap possible!  Head on over to her blog to check ALL the amazing product reviews and giveaways available NOW!