To all my SLP buddies out there – here are some FREEBIES to help you get your school year off to a good, organized start!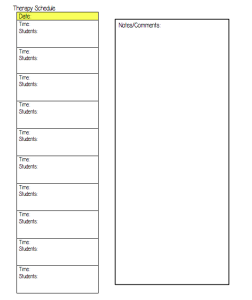 And here's the ULTIMATE planning tool!!!
Make sure you check this product out!!! This bundle includes concise, effective lesson plan templates for K-5. There are PDF and editable Word documents included. Each grade level is included on a separate sheet. CCSS for Language and Speaking/Listening are included in each template with check boxes for a quick reference. Another fabulous feature I included (which has helped me out a lot) is a section for you to include your students' individual IEP objectives. Another way to help address multiple skills in a session!